Balthasar produces and presents the work of filmmaker Sarah Vanagt.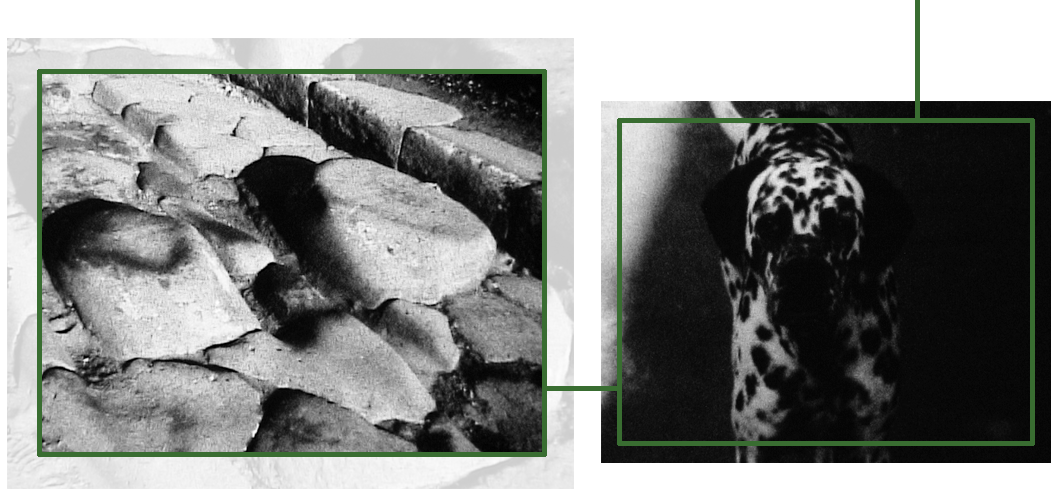 Sarah Vanagt (1976) makes documentaries, video installations and photos, in which she combines her interest for history with her interest for (the origins of) cinema. Her work includes films such as After Years of Walking (2003), Little Figures (2003), The Corridor (2010), Dust Breeding (2013), Every Tear (2018) and Divinations (2019) ; and video installations such as Les Mouchoirs de Kabila (2005), Power Cut (2007), Ash Tree (2007), The Wave (2012) and Showfish (2016).
Her work is shown at film festivals (FidMarseille, Viennale, Doclisboa, Idfa Amsterdam, Rencontres Internationales Paris/Madrid/Berlin, Hors Pistes Centre Pompidou), and in museums (Frankfurter Kunstverein, Fact Liverpool, NGBK Berlin, Shedhalle Zürich). The silent short film Girl with a fly (2013) was first shown at the 5th Biennale of Moscow. The films In Waking Hours (2015) and Still Holding Still (2015) premiered at the International Film Festival Rotterdam. The installation Showfish was presented in M HKA, the Museum for Contemporary Art of Antwerp in October 2016. Vanagt's latest film THE PORTERS (2022) premiered at IDFA, Amsterdam (Special Mention / international short film competition).
Studies
| | |
| --- | --- |
| 2001-2003 | MA Documentary Direction, National Film and Television School, Beaconsfield (London), UK |
| 1997-1998 | MA Intellectual History, University of Sussex, UK + Erasmus-uitwisseling met de Universiteit van Groningen |
| 1996-1997 | BA History with French, University of Sussex, UK |
| 1994-1996 | Kandidaturen Geschiedenis, Universiteit van Antwerpen |
Solo Exhibitions
2016

'In Waking Hours 1632 - 1851 - 1976', International Film Festival, Rotterdam

'Schijnvis / Showfish / Poisson Brillant', M HKA, Antwerp

'The Wave', Videobar, Clermont-Ferrand

2015

'Jongen een trap afdalend', Parking Kathedraal, Mechelen, Belgium (permanent art work)

2013

​'The Wave' (co-directed by Katrien Vermeire), photos and film, Argos Centre for Art and Media, Brussels
2010
​​'Pocket Cinema', Museum Het Domein, Sittard, The Netherlands (including Solar Cemetery, Lightboxes, History Lesson, Les Mouchoirs de Kabila, Silent Elections, Ash Tree)
2008
​'Power Cut' & 'Les Mouchoirs de Kabila', University of Bayreuth, Germany
​'Les Mouchoirs de Kabila', In-Between, Antwerp
2007
​'Power Cut', Filmhuis The Hague, The Netherlands
​'Power Cut', Kunstenfestivaldesarts, KVS, Brussels
2006
​​'Les Mouchoirs de Kabila', KVS, Brussels
'Les Mouchoirs de Kabila', Warande, Turnhout
2005
​​'Les Mouchoirs de Kabila', argos, Brussels
Books
'Once, No Longer', with photos by Sarah Vanagt, texts by Frank Van Vree, Tom Rummens, Giorgio Agamben and an email discussion between Sarah Vanagt and the Congolese filmmaker Petna Ndaliko Katondolo

'Solar Cemetery', photo contribution in: TIME IS A BOOK, Els Dietvorst & Dirk Braeckman (curators/editors)., 2009

'Solar Cemetery', photo contribution in: Wynants M. (Ed.), We can change the weather. 100 cases of changeability, Brussels: VUB Press, 2010

'Sarah Vanagt. Film and video works (2003-2010)', DVD-compilation + book with texts by Anke Bangma, Muriel Andrin and Lars Kwakkenbos, 2011.

'Disturbed Earth', discussion + photo contribution, in: Tobias Hering (ed.), Standpunkt der Aufnehme / Point of View, Archive Books, Berlin, 201
Group exhibitions
2022

2021








2020






2019


















2018

'In Waking Hours', Visible Lights, McEvoy Foundation for the Arts, San Francisco

'The Corridor', Les Limbes, Charleroi

'La vie entière', Le Corridor, Biennale de l'image possible, Liège

'Het Verre Kijken / Beyond the Horizon', permanent video installation for the new Science Museum at the University of Ghent

'Omentum Omentum', permanent video installation for the new Science Museum at the University of Ghent

'After Years of Walking', permanent display of the renewed Africa Museum, Brussels

'Beyond the Horizon', permanent video installation for the new science museum in Ghent

'La vie entière', short silent film, part of the group exhibition 'l'éponge et l'huitre', Biennale de l'Image Possible, Liège

'Little Figures', group exhibition Zurich

'Still holding still', Look at Me, Argos, Brussels

'Begin Began Begun', part of the new permanent exhibition, Africa Museum Brussels

'The Wave',Histories of a picture to come, Argos, Brussels

'Baby Elephant', Africamuseum @Egmontpalace, Brussels

'Still holding still', Frame Play Pause, d'Academie Sint-Niklaas

2017

Schijnvis / Schowfish / Poission Brillant', Nuts & Bolts, group exhibition, IFFR Rotterdam

'The Wave', Past is not Post, Edith-Russ-Haus for Media Art, Oldenburg

'First Elections', Com-nu-ties, Argos, Centre for Art and Media, Brussels

'In Waking Hours', Transparancy Machines, Casa Incendida, Madrid

2016

'In Waking Hours', 'Les Mouchoirs de Kabila', 'Still holding still', 'The first microscopist', Biennale de l'Image Possible, BIP, Liège

'The Wave', Private Tag, Ostend

'In Waking Hours', Picha Biennale de Lubumbashi, DR Congo

'Gastvrijheid voor vreemdelingen', Nervia-Lathem, Musée d'Ixelles, Brussels

'Gastvrijheid voor vreemdelingen', Museum voor Schone Kunsten Gent

2015

'Gastvrijheid voor vreemdelingen', Belgische Schone, Museum Singer, Laren, The Netherlands

'Dust Breeding', Workers leaving the studio, National Gallery of Arts, Tirana, Albania

'Micro-retrospective Sarah Vanagt', Film Museum Belgrade, Serbia (solo)

'The Wave', Rewriting histories, Photographic Centre Copenhagen

'In Waking Hours' (1632-1852-1978), International Film Festival Rotterdam, January

2014

'Little Figures', Silver Bliss, Argos, Brussels

2013

'Girl with a Fly', Biennale of Moscow, Russia

​'The Wave', Psychiatrisch centrum Duffel, Belgium
'In the path of the verse', In Between, Kasteel van Gaasbeek (part of "Diwans", a web documentary by Laurent Van Lancker en Marc Colpaert)
'The Corridor', The Service Garage, Amsterdam

2012
'The Wave' (film + photo wall), Biennale of Sydney, Australia



​'Boulevard d'Ypres', Was wir Sehen, Institut für Kunst und Bildgeschichte, Berlin



​'Little Figures', Demonstrationen, Frankfurter Kunstverein



'The Corridor', High Wire Act, Lille



'The Wave' (flipbooks), Printroom, International Film Festival Rotterdam



​'First Elections', Female Factory, Brussels



​'Ash Tree', Contour on Tour, Loketten van het Vlaams Parlement, Brussel



​'Les Mouchoirs de Kabila', More to Tell, Het Domein, Sittard, The Netherlands



​'History Lesson', Gartencity, Maasmechelen



'After Years of Walking', group exhibition: Cross-examinations #3, These and Other Works - Extra City, Antwerp, 23 Nov - 30 Dec 2012




'Nocturno', Archaeology of Body/ Anthropology of Violence, Duplex Gallery, Sarajevo, November 2012
2011
​'Begin Began Begun', MyWar, Agnes Etherington Art Centre in Kingston, Canada



​'Little Figures', Demonstrationen, Frankfutrer Kunstverein, Frankfurt, Germany
2010
​'Begin Began Begun', MyWar, FACT Liverpool
'Begin Began Begun', MyWar, Edith Ross Media Center, Oldenburg
'First Elections', Indépendance! Congolese Tell Their Stories of 50 Years of Independence, Africa Museum, Tervuren, Brussels
'Little Figures', Crossfades, Shedhalle Zurich
'The Corridor', De Brakke Grond, Amsterdam
'Flag', Mars op Oostende, Mu.zee, Ostend
2008
​'Ash Tree', OK Linz, Austria
​'First Elections', Gemak, The Hague
​'After Years of Walking', SmartProject Amsterdam
'Begin Began Begun', NGBK, Berlin
2007
​'Hoofd', BOZAR, Brussels, Prijs van de Jonge Belgische Schilderkunst
​'Ash Tree', Contour 2007, Mechelen
​'First Elections', ErrorOne, Antwerpen
​'Begin Began Begun', Looking for the Border, Mechelen
​'Light boxes' (photographs), Looking for the Border, CC Strombeek
​'First Elections', Looking for the Border, Fondatione Stelline, Milan
​'Grote Zakdoek', flag for CC Strombeek
2006
​'Moi, l'Eléphant', Power Plays, Platform Beeldende Kunst Limburg, Z33, Hasselt
'Moi, l'Eléphant', Flacc Open Huis, Genk
Film festivals and screenings
2023 – De Cinema Antwerpen, Festival En Ville! Brussels, Miradasdocs Spain

2022 – IDFA Amsterdam – Special Mention, Docfest Kassel, CINEMATEK Brussel

2020

IFFR Rotterdam, Festival Millenium Brussels - Prix Scam, Lieu Unique Nantes, Arts and Conflict Symposium University of Zürich, Staycation Brussels, Pravo Ljudski Sarajevo, Festival Images et Justice Rennes, Ecole de Recherche Graphique Brussels, CinéPhilo Université Libre de Bruxelles, ARGOS TV, Avila VOD, Gijon Festival, Cinemapero Chambon sur Lignon, Hacking Monuments Milan, Spectral Visions Porto,Miradasdoc Tenerife
2019

Courtisane Ghent, Cinematek Brussels, Images de Justice Rennes, Doclisboa Lisbon, BAFF Brussels, Full Moon Amsterdam, Rencontres Internationales Paris/Berlin (Haus der Kulturen der Welt Berlin), Tartu World Film Festival, MACRO Museum of Contemporary Art Rome, Rencontres Internationales Paris/Berlin (Louvre Paris), Sweet-16 KANAL Brussels, City/Land Kaaitheater Brussels, Argos Brussels
2018
Ji.hlava Festival Prague, Visions du Réel Nyon, Cinematek Brussels, Musée Juif de Brussels, DocumentaMadrid, International Film Festival Jean Rouch (Paris), Casa Encendida Madrid, InScience Film Festival Nijmegen, Coupe Circuit online festival, Festival de Cinema de Douarnenez, University of Zürich, National Museum Szczecin (Poland)
2017
International Intangible Heritage Film Festival (Seoul), Cinematek (Brussels), Imagine Science Festival (New York), Japan Media Art Festival (Tokyo), Transmediale Berlin, Film Academy Amsterdam, Bucharest International Film Festival, Exploratorium Science Museum San Francisco, Cinematek Brussel, Lo schermo dell Arte Florence, Digging Deep Karachi, Pakistan, De Imagerie/Het Bos Antwerpen, Transparancy Machines Barcelona, Wiels Brussels
2016
IndieLisboa Lisbon, Rencontres Internationales Paris/Berlin (Gaîté Lyrique, Paris), Beursschouwburg Brussel, IDFA Amsterdam, Dokufest Prizren (Kosovo), Concorto Pontenure (Italy), Film Festival Jean Rouch/Comité du film ethnographique (Parijs), International Film Festival Rotterdam, Cinematek Brussel, Ann Arbor Film Festival (Michigan USA), EMAF Osnabruck, Courtisane Gent, FID Marseille, Imagine Science Festival New York, Imagine Science Festival Paris, Pravo Ljudski Sarajevo, Bucharest International Experimental Film Festival BIEFF, 25FPS Zagreb, EXIS Experimental Film Festival Seoul, Biennale de Lubumbashi Congo, Filmer à tout prix Brussels, Zinebi Bilbao, Festival of Ideas (University of Cambridge), Cinema Zuid Antwerp, Cinematheque Ljubljana (World Day for Audiovisual Heritage 2016), LOOP festival Barcelona, Art Brussels (Black Market program), Rencontres Internationales Paris/Berlin (Haus der Kulturen der Welt), Cinema Zuid Antwerpen, Eye Institute Amsterdam, Zumzeig Cine Cooperativa Barcelona
2015
IFFR Rotterdam (world premiere 'In Waking Hours'), Cinematek Brussels, Cinémathèque Belgrade, IndieLisboa Lisbon (Audience Award), Ann Arbor Film Festival Michigan, Courtisane Ghent, Congolisation Brussels, Le Corridor Liège, FidMarseille, EMAF Osnabruck, Cinema Matadero Madrid, 25 FPS Zagreb, Exis Seoul, Rijksmuseum Amsterdam, University of Ghent (lecture + screening), University of Lisbon (lecture + screening), Université Libre de Bruxelles (lecture performance), Festival des libertés, Theatre National (master class + screening), Lo schermo del arte Florence, Imagine Science New York,Le Corridor Liège, Pravo Ljudski Sarajevo, Zinebi Bilbao, Beursschouwburg Brussels, Filmer à tout prix Brussels, Biennale de Lubumbashi Congo, Vienna Film Museum, Rencontres Internationales Sciences & Cinémas Marseille, IDFA Amsterdam (world premiere Still holding still), Biennal de Ciritiba Brazil
2014
Rencontres Internationales Paris/Madrid/Berlin – Berlin, Haus der Kulturen der Welt
Reading Room, Bangkok
Iselp Brussels
Film Society Lincoln Center, New York
Point Culture ULB Brussels
Les Rendez-vous des docs, MK2 Quai de Loire, Paris
EMAF Osnabruck
Rencontres Internationales Paris/Madrid/Berlin – Paris
Courtisane Ghent
IBAFF Murcia Spain (Honorable Mention)
Extra City, Antwerp
Tartu World Film Festival, Estonia
Art Brussels (film program in 'The cinema')
IFFR Rotterdam (Industry Screening)
Zinebi, Bilbao
Pravo Ljudski, Sarajevo

2013
Viennale Vienna
Idfa Amsterdam
Underdox Munich
Kassel Documentary and Media Art Festival
Doclisboa Lisbon – Special Mention
Petit Ciné , Brussel
Hors Pistes, Sao Paulo, Argentina
FID Marseille
Kunstenfestivaldesarts, Brussels
Hors Pistes, Centre Pompidou, Paris
Dossin Kazerne, Mechelen
Beursschouwburg, Brussel
IndieLisboa, Lisbon
Rencontres Internationales Paris/Madrid/Berlin – Berlin, Haus der Kulturen der Welt
EMAF, Osnabruck
Festival dei Popoli, Florence
Cinema Galeries, Bruxelles
SOMA, Brussels
Bucharest International Film Festival
Kino Arsenal, Berlin
Zinebi, Bilbao
2012
International Film Festival Locarno (sectie corti di artisti)
Rencontres Internationales Paris-Madrid-Berlin, Haus der Kulturen der Welt, Berlin
Stedelijk Museum Bureau, Amsterdam
Media City Festival, Windsor, Canada
EMAF, Osnabruck, Germany
Travelling Bruxelles, Rennes, France
Cinema Churchill, Liège, Belgium
Festival des Films de Femmes, Paris
Internationale Kurzfilmtage Oberhausen, Germany
Vidéographies, Liège, Belgium
Mediawave, Hungary
Bozar, Brussels
Rencontres Internationales Paris-Madrid-Berlin, Palais de Tokyo, Paris
IDFA, International Documentary Film Festival Amsterdam
Human Rights Watch Film Festival, Warsaw, Poland
Almost Cinema, Vooruit, Ghent
Kassel Documentary and Media Art Festival
2011
Courtisane, Ghent (1st Prize of the Belgian Competition for The Corridor)
Ecran d'art, Arenberg Cinema, Brussels
Beirut Film Festival
Argos (Erfgoeddag), Brussels
VideoEx Zürich
Short Screens, Brussels
Parnu Film Festival, Parnu
Dutch Doc Days, Utrecht
La Vilette, Paris
Cinema Nova, Brussels
Cinema Lux, Caen, France
98weeks project space, Beirut,
Concorto Pontenire, Italy, www. concorto.com
Electrofringe Newcastle, Australia
Kasseler Dokfest Kassel, Germany
Cork FF, Ireland
Rencontres Internationales, Paris, Madrid, Berlin
Filmer à Tout Prix, Bruxelles
5sur5, La Louvière
Peuples et cultures, Marseilles
Sadho Poetry Films Fest, New Delhi, India
Les instants Vidéo, Marseilles
Transat Video, Caen, France
2010
Hors Pistes, Centre Pompidou Paris
Kran Films, Brussels
Entrée Latérale, Les Halles de Schaerbeek, Brussels
FIFF Créteil
EMAF, Osnabruck
NGBK, Berlin
Arsenal Cinema, Berlin
MindPirates, Berlin
Campo, Ghent
Kunstenfestivaldesarts, Brussels
Centre Wallonie-Bruxelles, Paris
Shedhalle, Zurich
Savvy, Berlin
2009
SKIFF, Goma, DR Congo
Wo ist jetz?, Stuttgard
Transmediale, Berlin
With/in/out the margins, Ghent
Les Mardis Documentaire, Scam, Brussels
Intermediae, Madrid
Royal Danish Academy, Copenhagen
Archival Process, Madrid, Kaskade, Ghent
2008
Festival International du Film de la Rochelle, France
TriContinental Film Festival, South Africa
Imperial War Museum, London
Vlaams Nederlands Huis de Buren, Brussel
Panorama Internationales Frauenfilmfestival Dortmund
AS TIDE – Art for Social Responsible Transformation, Brussels
War and Peace Festival, Stroud
Conflict Room, Borgerhout
Canarias Media Fest, Las Palmas
L'Alternativa, Barcelona
Elektronenströme, Bonn
2007
Afrique taille XL, Brussel
Belgrade African Museum, Belgrade
Cinematexas, Austin
Courtisane, Gent (1e prize Belgian competition)
Curtas Vila do Conde, Vila do Conde
De Brakke Grond, Amsterdam
Ecart, Bremen
Europen Media Art Festival, Osnabrück (Dialogue Award)
Evolution, Leeds
Experimenta, Mumbai
FID Marseille, Marseille
Indie Lisboa, International Independent Film Festival, Lisboa
Instants vidéo, Marseille
Internationale Kurzfilmtage Oberhausen, Oberhausen
Kinomeuseum Oberhausen
Next Festival, Vilnius
One world Inernational Human Rights Film Festival, Prague
Perspektive, Nürnberg
Pris de Courts, Paris
Reina Sofia, Madrid
Stuk, Leuven
Muhka, Antwerpen (Videogasten)
Argos black box, Brussels
Whitechapel London
ErrorOne, Antwerpen
Underdox, Munchen
Belgische Competitie Prijs Henri Storck, Prijs voor de Belgische documentaire van de Vlaamse Gemeenschap 2006-2007
2006
Transmediale, Berlin
VideoZone, Center for Contemporary Art Tel Aviv
49th Leipzig DOK Festival
Kasseler Dokumentarfilm- und Videofest (Golden Key Award)
DocHouse, ICA, London
One World International Film Festival, Prague
Visions du Réel, Nyon
Anniversaire Vidéogr@phie(s), Liège
Canariasmediafest, Las Palmas de Gran Canaria (Prijs Experimentele Documentaire)
Cinémaf 2006, Borgerhout
Cinematexas international short film festival, Austin
Impakt Festival, Utrecht
Kansk Festival
Songe d'une nuit DV, Paris
Transat Vidéo, Caen
Videomedeja, Novi Sad
2005
Crossing Borders (seminar series) Tate Modern London
PAX 2005, Augsburg
Argos Festival, Brussel
Visions du Réel, Nyon
One World International Human Rights Documentary Film Festival Praag
DOK Leipzig
Beirut International Film Festival
Film Festival Kigali
Reina Sofia, Madrid
ZKM, Karlsruhe
2004
Brief Encounters Bristol
Shadow Festival Amsterdam
Imperial War Museum Film Festival London (Award for the Best Creative Response to the Subject of War)
Cinequest San Jose International Film Festival (California)
Filmundo Milano
Reina Sofia Madrid
BXLBRAVO Arenberg Brussels
IDFA International Documentary Festival Amsterdam
Sheffield International Documentary Festival
Film Festival Clairmont-Ferrand (African Perspective)
Oxdox International Documentary Festival Oxford
Festival of European Film Schools Bologna
Human Rights Watch Film Festival London
One World 2004 - Human Rights Documentary Festival Prague
Amnesty International Film Festival USA - West Hollywood