History Lesson
April 2004. A teacher in a primary school on the edge of Lake Kivu talks to the children about the word "itsembatsemba itsembabwoke".
Film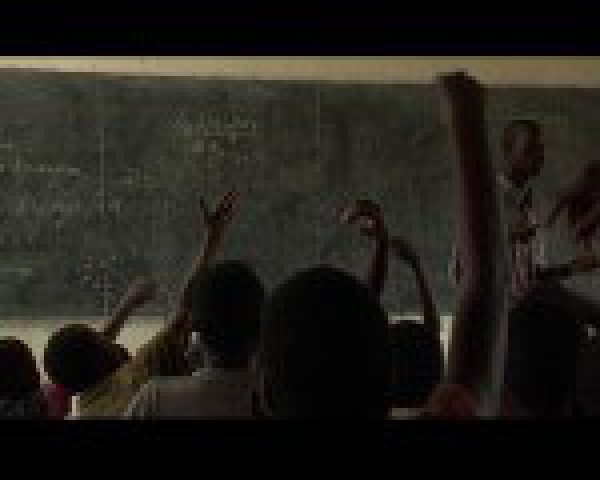 History Lesson (5')
Credits
Video / 16:9 / 5' / 2005
Kinyarwanda spoken, with English and French subtitles
French, Kinyarwanda, Lingala, Dutch with English subtitles
Director: Sarah Vanagt
Camera: Annemarie Lean-Vercoe
Camera in Goma (July 2003): Sarah Vanagt
Production Manager, researcher & translator: Philip Senghi Sande
Editor :Emiliano Battista
Sound Mix: Pete Connelly
Producer: Maarten Loix
Associate Producer: Karim Cham
Translator in Rwanda: Sugira Hubert
Assistant Production Manager & additional sound recording: Nshimiyimana Jean-Claude
Assistant researcher in Goma & translator: Gatambi Nicolas
History Lesson is also part of the longer documentary film Begin Began Begun.
Produced by Limited Adventures
With the support of Vlaams Audiovisueel Fonds and Belgische Ontwikkelingssamenwerking - DGOS